The Group has been showered with appreciation in the form of awards and accolades from various nationally renowned associations for extraordinary performance and contribution to the Indian textile industry.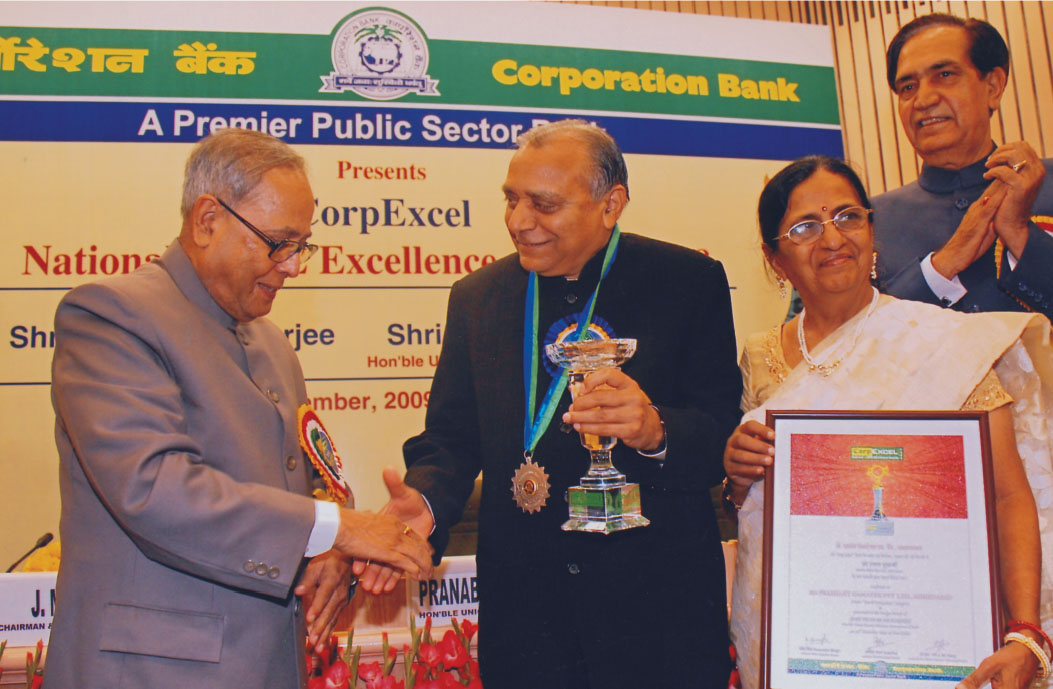 Mr. Prakash Shah, the Chairman Receiving "The Corp Excel National MSME Award" from Hon'be Shri Pranab Mukharjee for outstanding entrepreneurship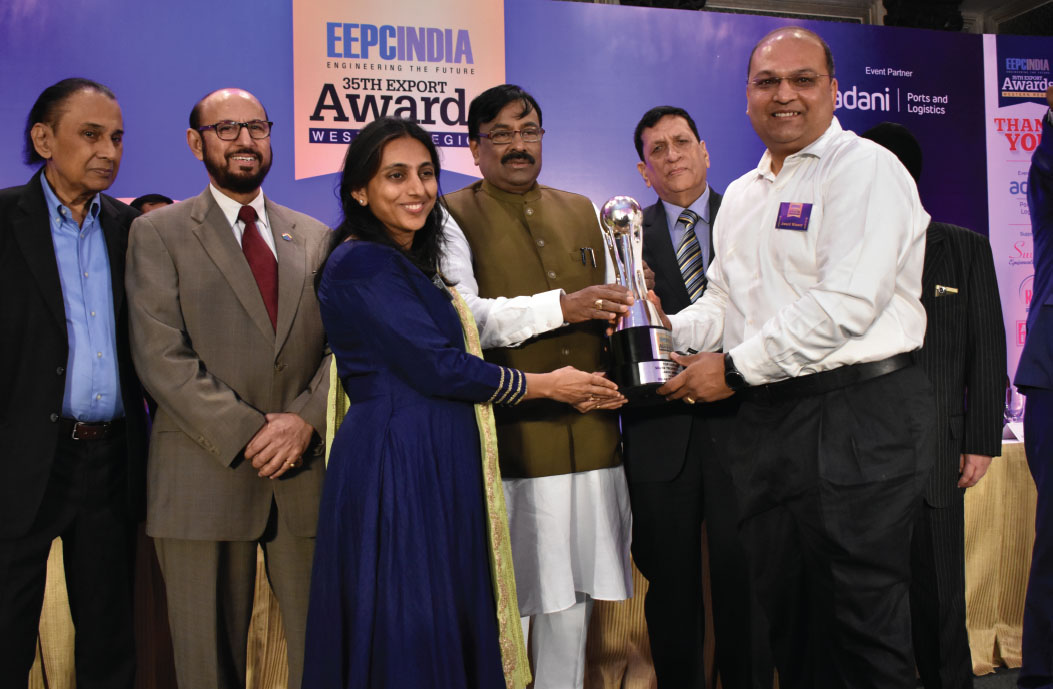 Prashant West Point honoured by 'Top Exporter-Sliver Trophy' from EEPC India for our outstanding export performance, Directors of Prashant Group receiving award from, Hon'ble Minister of Finance & Planning and Forests, Govt. of Maharashtra, Mr. Sudhir Mungatiwar.